When it comes to sharing their food online, young people just can't help themselves.
Whether it's a snap of avocado toast, or a boomerang of their favourite meal at fancy restaurant, millennials and Gen Z's will post it on their feeds because if it isn't on social media than did it even happen?
Not just any meal is social media worthy though, an Instagrammable meal has to look appealing in order to be shared.
View this post on Instagram
Popular 20-year-old foodie, Kirrily Edwards understands this and recently shared a pasta recipe that might be the most Instagrammable dish ever.
The Sydney based health and wellness enthusiast uses her social media to share healthy recipes and exercise tips on her account, Kiz Active Life.
She helps her followers adopt a balanced approach to diet and fitness, while showing them that they can enjoy everything in moderation.
For the pink pasta dish she used tofu and beetroot which gave it a striking millennial pink colour, making it very Instagrammable. The beetroot is responsible for turning the dish pink.
She added flavour to the vegan-friendly meal by adding garlic, lemon, paprika and a dash of maple syrup.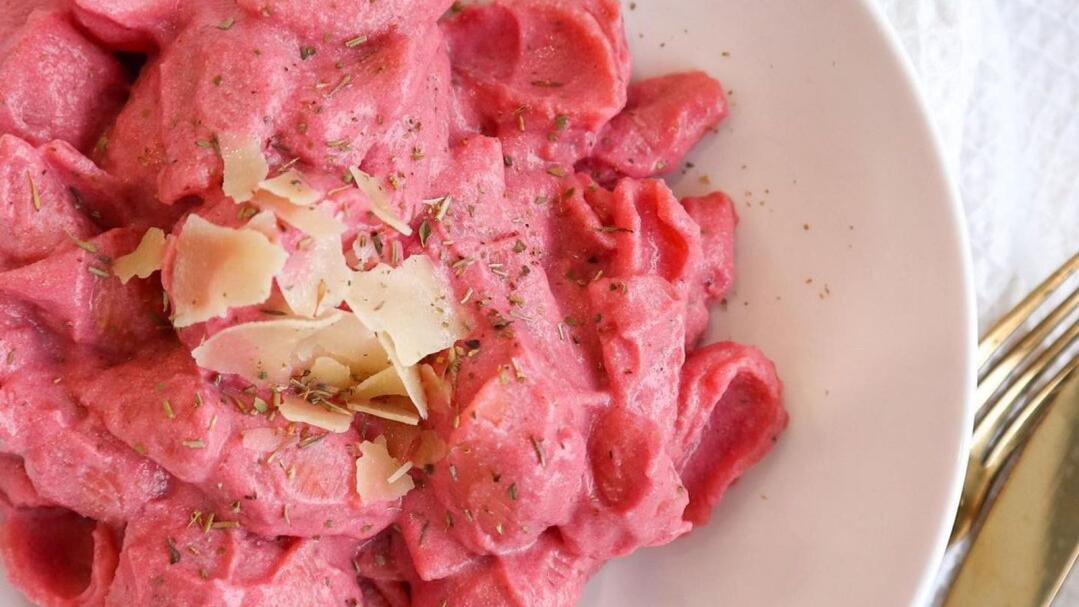 Edwards said she got inspiration for the meal from a video of pink pasta on TikTok and just had to make her own version of it.
Her followers were excited to try the dish with one writing, "This looks sooo good. (sic)"
Another said, "I'd feel like a Princess eating this."
If you want to try this cute dish, here is the recipe:
Ingredients
Pasta of your choice
200g firm tofu
200g tinned beetroot
1 tsp paprika
1 tbsp garlic
2 tbsp olive oil
2 tbsp maple syrup or agave syrup
Juice of 1 lemon
View this post on Instagram
Method
1. Cook pasta as per directions.
2. Add all remaining ingredients into a food processor or blender and blend until combined.
3. Drain pasta and add the sauce along with some pasta water to loosen it and leave it to simmer for five minutes.
4. Serve warm and enjoy.
Recipe sourced from Kiz Active Life.