COVID-19 forced a shift to online schooling for many learners.
As a result of this, there has been an increase in demand for tutors to support learners who struggle to grasp concepts without the personal attention of a subject expert.
Many only thrive when they are able to interact with teachers and so they found it difficult to adjust to only engaging with their teachers or peers online. This increased the pressure and demands on them in what was an already tough year.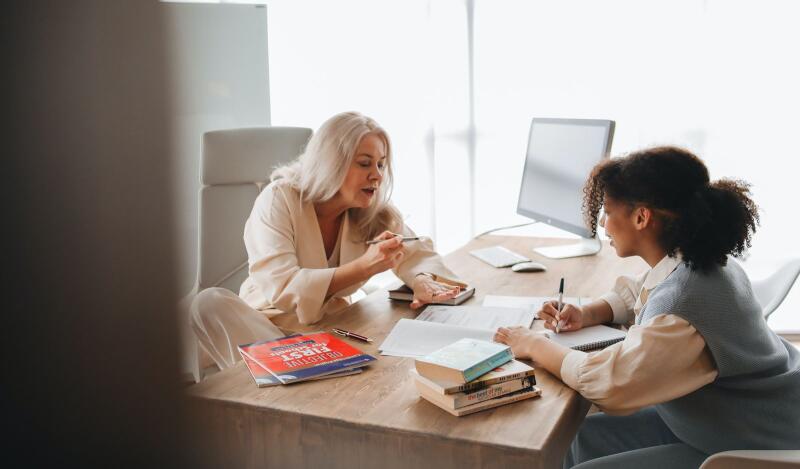 Dean Cook, managing director of tutoring company Genius says that the company has seen a significant uptick in student enrolments since lockdown began last year.
A recent Gumtree poll revealed that 13% of parents now view tutoring as a necessity.
"While some parents want to give their struggling children extra support, others are looking to give their children a competitive edge – and the more others do it, the more necessary it becomes in order to 'keep up with the competition'," says Cook.
With a specific need for Maths, Science, English and Afrikaans extra lessons, many people with a knack for teaching are enrolling their services and earning a decent income – whether as their primary job, or for a secondary income.
A tutor generally earns between R180 and R200 per hour, but this can increase to R250 or R350 depending on your experience.
Here are some tips to help you on your journey to becoming the best tutor:
1. Is it what you want?
First off, make sure it's something you want to do. "Tutoring requires a lot of patience," says Mobean Adams, a 24-year-old English tutor from Eldorado Park.
"You need to be very patient and understanding. Someone is approaching you for your help, and they don't know what you know. Remember that when you need to repeat information."
2. Advertise yourself
Advertise your services and expertise on a platform like Gumtree. This is also a good place to browse for vacancies and people looking for tutor services. It is possible to start as a tutor on your own, but it might take a long time before someone hires you, especially if you have no experience.
Also market yourself properly. If you're placing an online ad, remember to include a clear photo of yourself and be specific about what subjects and grades you cover. Add plenty of references and testimonies – these are ultimately what convince clients to choose you.
3. Be knowledgeable
"Quite a few websites don't require references or qualifications," says 23-year-old Moraye Potgieter, a tutor from Port Elizabeth. "You just need to have a knowledge of the subject and be able to share the information."
Potgieter recommends the South African based tutoring website Superprof, which gives the option of teaching online or at the student's house.
4. Approach schools
Approach schools to find out if they have students that need help. They may be able to put you directly in touch with potential clients.
5. In person is better
Zoom or Teams tutoring is fine – but face to face is still better (COVID-19 restrictions permitting).
"There is nothing quite like face-to-face contact – in person communication is built on the back of hundreds of thousands of years of being in the same proverbial room," says Cook.
"Video lessons or even online interactive lectures, although clearly effective to some degree, lack the connection that has accompanied human education in our collective history. Students are learning machines and will learn from whatever is right in the room – and in-person contact makes that process far more effective."