It is hard to picture what life used to be over a decade ago when Instagram did not exist.
The photo-sharing app has become a major player in social media and the land of opportunity for photographers, influencers and those who like sharing glimpses of their lives.
The pandemic might have stopped you from visiting Instagrammable spots around you which might have led to a decrease in activity on the app. But fear not, if you are looking for ways to improve your Instagram game this year we have a few tips to help you out.
Calvin Fisher, the digital expert and owner of digital company Pandabomb, has suggested a handy guide to taking, editing and sharing Instagram photos all from your phone.
With these tips and tricks, you will be back to sharing A+ content in no time.
Step 1: Check your camera settings for higher quality images
Before anything else, in order to level up your Instagram photos, you have to check your camera settings.
Most smartphones today are equipped with super-powerful cameras, ranging from 12-megapixels and up. In order to make the most of your shots, make sure your camera is set at the highest resolution so you can capture those sweet moments.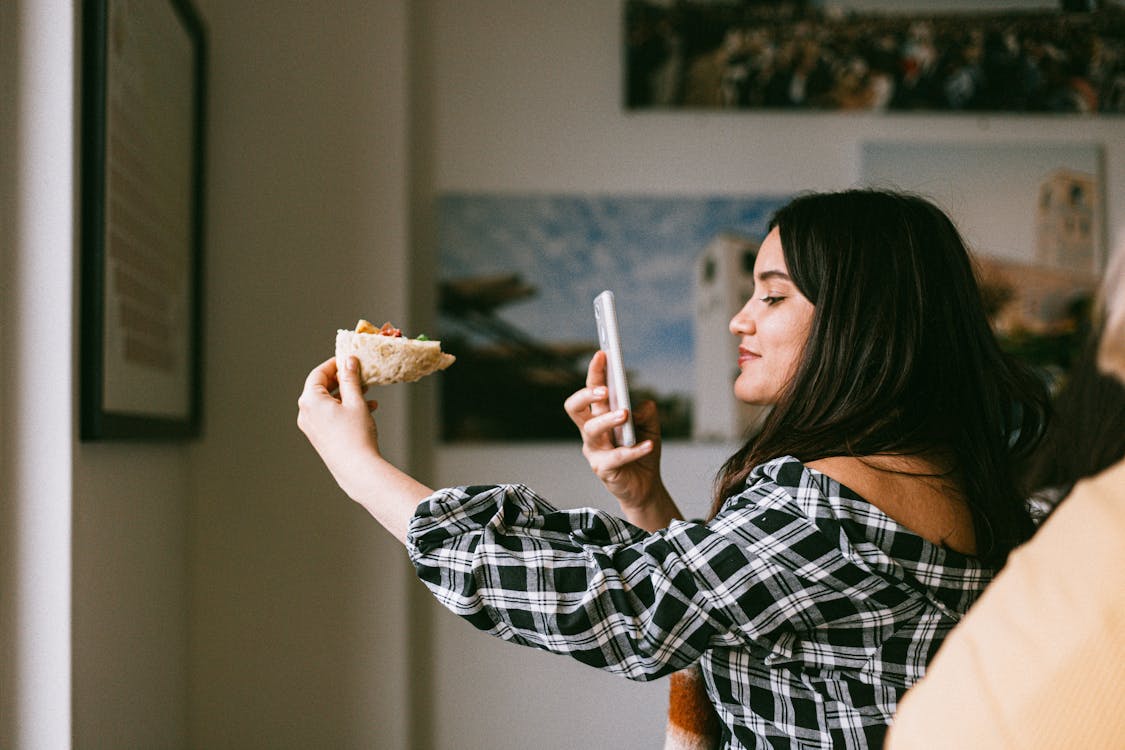 Image: Pexels 
Step 2: Choose the correct modes
There are so many different camera modes these days, and sometimes it is hard to know which ones are useful and which ones are not. One popular mode which is often used is 'Portrait mode' which is great for – you guessed it, portraits. It's also really great for taking shots of food, a subject that's very Instagrammable. The only caveat is that you can overuse it, and then there's the fact that the blurry 'bokeh' renders can look a bit fake in poor light.
Step 3: Know your light
Here is where most people fail when it comes to taking great pictures. The lighting. Too much light and your picture can come out overexposed if not blurry. Too little light and your shot won't be clear enough to see – worse still, it will be super grainy and unattractive as a result. A quick way to identify and fix this problem is to know when and where the sun will be in your picture. Try and choose the ideal place which is not exposed to too much light and bring along your own source of lighting when the sun is not there.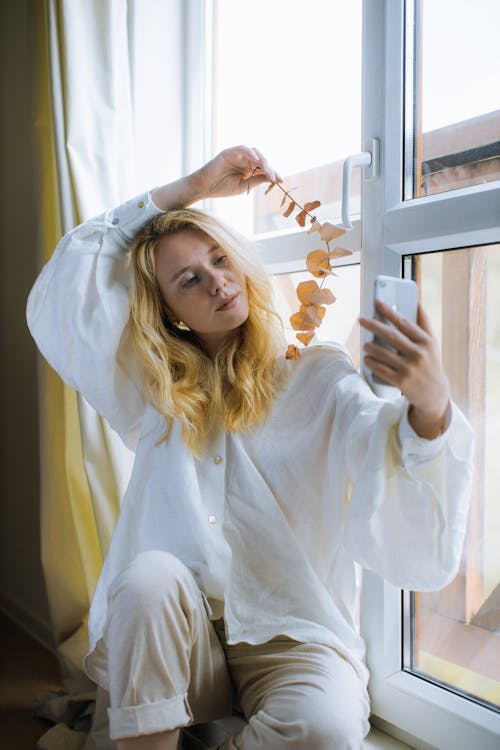 Photo by Anastasia Shuraeva from Pexels
Step 4: Learn how to set up your shots
Everyone loves taking selfies. We get it. But if you really want to stand out, how about getting someone to take some images of you? If you're alone and feeling photogenic on the day, another tip would be to use your earphones to capture your shots. Just simply plug them into your phone and use the volume button to capture the perfect shot. This way it would seem as if someone took the picture for you.
Step 5: Edit your photos but not too much
This is something that has become an art form. Having a beautiful image is one thing, but editing it is what really makes the image POP! After you have taken all the images you would like to upload to your Instagram feed, make use of some of the filters which are available. But try not to add too many filters, the last thing you want is to ruin a good picture with too many filters. Top tip, do your edit – wait ten minutes and have another look at it before posting. Sometimes you'll want to dial it back just a little bit.
Step 6: Keep it original (no filter)
Most people these days try to copy the latest trends and go with whatever their favourite celebrity is doing. One thing which would truly make you stand out from the rest would be to do everything your own way without conforming. Keep it original and take pictures of everything and anything you'd like to share on your account.
RELATED: 5 Ways to spot a bot on social media 
Share your thoughts with us by emailing theyoungindependents@inl.co.za.