The internet just cannot get enough of baked feta as there is a new version of the viral recipe that has been trending on social media.
One of TikTok's famous foodies, Ayeh Far, who goes by the name Cooking with Ayeh online, put a twist to the famous baked feta recipe by adding tomato and olives to the dish and serving it as a dip for crackers instead of adding pasta.
To whip up the simple side dish, the Sydney home cook used some Lemnos feta, mixed olives, cherry tomatoes, garlic, olive oil, oregano and chilli flakes.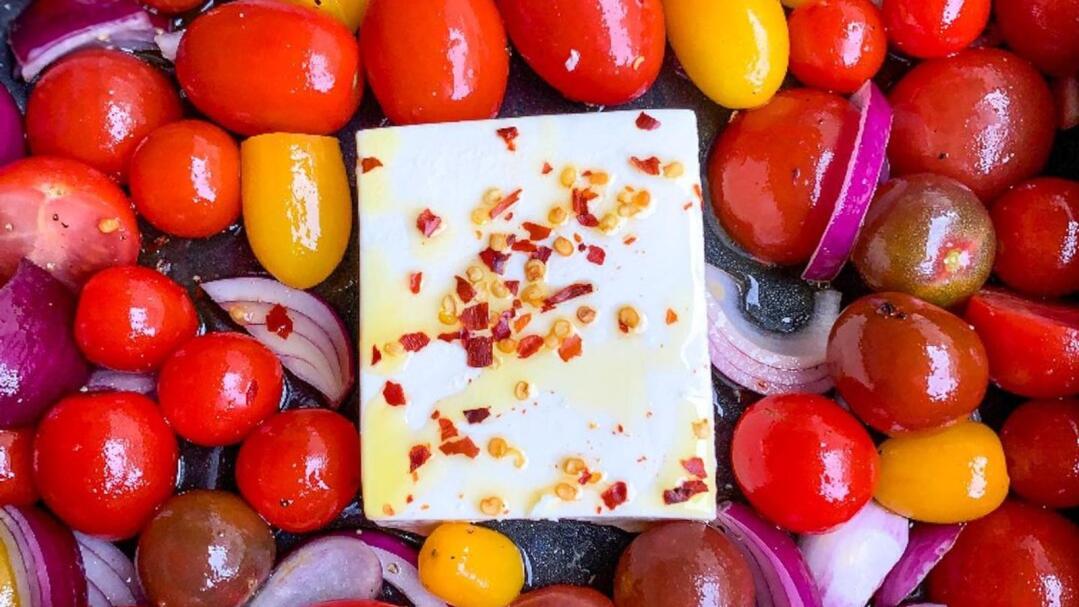 "If you love your cheese and crackers, this is such a fun and easy way to take it up a notch," Ayeh said in her latest TikTok video.
She began by adding the sliced olives and colourful cherry tomatoes to an oven dish then grated a clove of garlic on top.
The ingredients were then mixed together with some olive oil.
"Make some room in the middle for a block of feta cheese – I'm using the traditional feta from Lemnos," she said.
The cheese was seasoned with a sprinkle of oregano, chilli flakes and another drizzle of olive oil then baked in the pre-heated oven for 20 minutes.
The baked dish looked mouthwatering and would be perfect to serve as an entrée or snack to entertain guests.
Viewers were excited to try the snack with one writing, "I have to try this! Yum."
"That sounds so good!! I want," another wrote.
For all cheese cracker lovers here's the full recipe:
Ingredients:
Mixed olives
Cherry tomatoes
Garlic
Lemnos feta (Your favourite feta)
Oregano
Olive oil
Chilli flakes (optional)
Method:
Pre-heat the oven to 180 degrees Celsius
Place the olives and cherry tomatoes in an oven dish then add a drizzle of olive oil and mix to coat
Grate the garlic over the top
Place the feta in the middle of the dish, making sure no olives or tomatoes are underneath
Season with oregano and chilli flakes
Bake in the oven for 20 minutes
View this post on Instagram
The original baked feta pasta recipe involved putting an entire block of feta in the middle of a tray of cherry tomatoes, baking it in the oven then combining it with cooked pasta.
Recipe source: Cooking with Ayeh