Positive terms such as 'hope', 'hug' and 'prayer' peaked on Google search in 2020 at the expense of 'party' and 'festival' thanks to Covid-19.
A year on from the start of the first coronavirus lockdown, Google has released some of the search trends spanning the past 12 months.
Searches for 'hope', 'hug' and 'prayer' were dramatically higher in 2020 than in most years, particularly 'hug', with people missing the opportunity to be close to family and friends.
The results paint a picture of the mood of a nation, with searches for 'panic attack', 'hypochondriasis' and 'how to help' also reaching a new high in the UK, according to Google.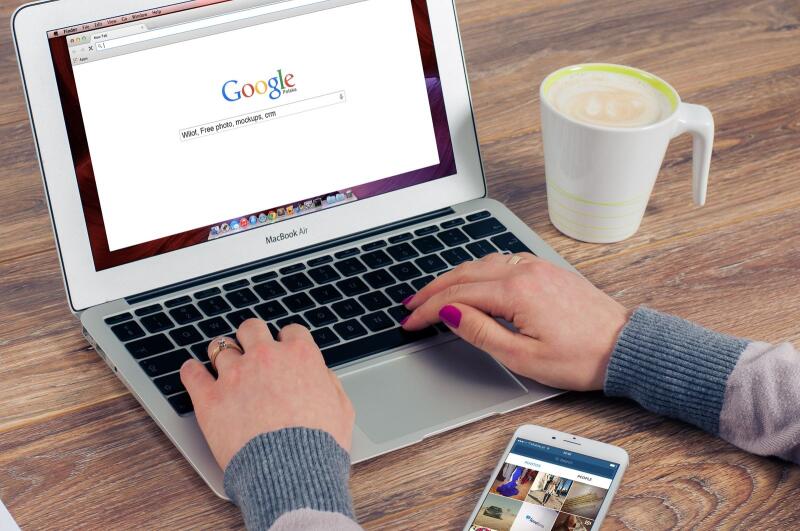 The trends data revealed that terms related to socialising and going out saw a record low dip throughout the year, with lockdown first starting in March 2020, included terms like 'party', 'festival', and 'travel visa'.
A surge in people looking up 'puppy', 'barbecue', 'books' and 'hot tub' gives a sense of the types of things users sought out to cope during the pandemic.
Over the past 12 months, Google found that 'when will lockdown end?' was searched 165% more in the UK than 'when will coronavirus end?'.
The data also gives an insight into what people missed most during the three lockdowns, the search giant explained.
They found 'when will McDonald's open again?' came top in April, 'when will golf courses open?' top in November, and 'when will hairdressers open?' in January 2021.
Users have also found themselves searching for sleep and dream more often through 2020, particularly towards the end of the year.
Studies showed that during the early days of lockdown people were finding it harder to fall asleep, but at the same time experiencing more intense dreams.
People were experiencing more intense and longer-lasting dreams due to cabin fever, according to Professor Mark Blagrove from Swansea University.
The psychologist said this was due to a lack of stimulation caused by staying at home for days on end is changing the way people sleep and dream.
This was likely reflected in the Google search trends as people attempted to make sense of their insomnia and intense dreaming.
Other common terms, particularly in April 2020 and January 2021 related to the reopening of schools, hairdressers and non-essential shops.
Here is the full list of the top Google searches related to Covid-19 from January 2020 to January 2021 in the UK.
What is coronavirus?
Is the coronavirus in the UK?
How did coronavirus start?
What are the symptoms of coronavirus?
Where is the coronavirus?
Is there a cure for coronavirus?
Is the coronavirus deadly?
How is coronavirus spread?
Where did the coronavirus come from?
What caused coronavirus?
Top questions about coronavirus, January 2021
How many coronavirus cases in my area?
When will coronavirus end?
When will lockdown end?
How long are you contagious with coronavirus?
How many are vaccinated in the UK?
How long does coronavirus last?
How many people have died from coronavirus?
What is coronavirus?
How many people have died from coronavirus today?
When will I get the vaccine?